[ad_1]

It's a new football season, and the excitement is at its height! Who would have thought that a team like Manchester United would have lost to relegation teams like Brentford and Brighton? Not just with 1 goal but 4 goals at Brentford. It's a game though, and those are the rules. For someone to win, someone has to lose. For a nation with such a vibrant sports culture, it is no surprise that online sports gambling is on the rise in Nigeria, with millions of people engaging in betting activities daily.
Gambling does indeed provide an opportunity to win money and while the majority of the population may view it as a hobby and only spend what they can afford to risk, for some it may be more difficult.
What is Responsible Gambling?
Let me tell you a bit about King Jay. King Jay is a football lover. He has studied the trends and knows a lot about the European Premier League, La Liga, Serie A, etc. He has set aside X amount for games this period. He has a bank account dedicated to this and has set alarms on his phone for gambling times. King Jay takes breaks, stays away when he hits the set limit, stays deliberate and stays accountable when betting .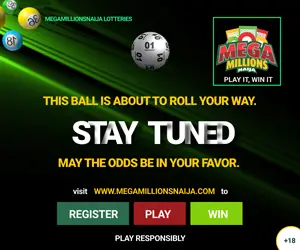 Responsible gambling is simply using online betting for fun and entertainment. What many call responsible gambling means taking breaks, not using it as a source of income, only gambling with money they can afford to lose, and setting limits (both in time and money). Like everything, it should be done in moderation.
BetKing, a sports betting and digital entertainment company offering services across Africa (Nigeria, Kenya, Ethiopia and Ghana) knows how important responsible gambling is and takes steps to ensure customers do so wisely. Here are some tips and tricks to help you along the way.
● Stay in control of the game: the key to responsible online betting is your mindset. Understand that online betting is fun and entertainment, not a quick way to get rich. Betting is and should be a social activity. You should do it for entertainment and fun. You should do this with your friends and family. A king always wields the power of self-discipline and self-control.
● Set a time and money limit: Be intentional with how much to spend on bets. You need to set aside a particular amount for gambling and stick to it. Also keep track of how much time you spend playing and note when you go overboard. Always remember why you left in the first place. Set a time limit or alarm on your phone, and when that time is up, stop!
● Take regular breaks: online betting isn't a full-time job, remember? This can continually cause you to lose track of time and perspective, so do well to take a break at regular intervals.
● Stick to the amounts you can afford: don't use money intended for household bills, groceries, or other major gambling-related expenses. betting online as an entertainment expense, like going to the movies.
BetKing, a company that supports and promotes responsible gambling
As more and more fans engage in sports betting and entertainment in Nigeria, BetKing is actively prioritizing responsibility – which is also reflected in their investments and initiatives designed to positively impact communities where they operate and beyond. Not only has the company fostered the growth of the Nigerian sports and entertainment industry with fan involvement, but it has also empowered the youngsters among those fans to see sports betting not just as a game, but as a business. BetKing's vibrant agent network creates the opportunity for thousands of young Nigerians to be their own bosses, owning stores that cater to customers across the country.
Recent initiatives undertaken by BetKing have helped to make a solid impact on the lives of their agents and the individuals in the companies they operate – all of which reiterate the company's commitment to responsibility and supporting an impact. sustainable community.
Copyright © 2021 Completesports.com All rights reserved. The information contained in Completesports.com may not be published, broadcast, rewritten or redistributed without the prior written permission of Completesports.com.


[ad_2]

Source link